Kiwi outdoor survival gear brand KEA Outdoors has launch its latest survival product, the Next-Generation KEA KIT.
KEA KIT is an outdoor survival system that will better prepare for their outdoor adventures. With the initial model selling out in under a year, KEA's founder Matt Butler turned to their existing customers to help redesign the product to better suit their needs.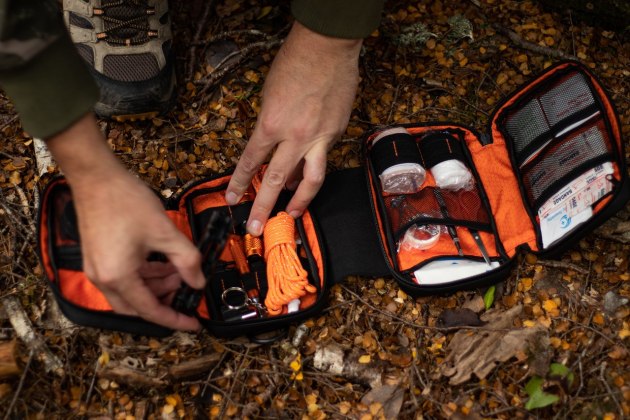 This resulted in two new designs being created with more ability for customisation and separate gear/tools packs, offering the freedom to just pack what they needed to suit their adventures.
The KEA KIT now makes it easier than ever to prepare for any adventure. With the smaller 'GO' size built for when you're on the move and the large 'XL' size built for the vehicle, home or basecamp.
Its signature modular compartments makes it easy to organise your gear for when it's needed the most.
Key features and benefits of the Next-Generation KEA KIT:
A size for anywhere: The KEA KIT GO is built for when you're on the move, hiking, biking, fishing, hunting ect. The KEA KIT XL is built for your vehicle, home or basecamp.
Smart design and storage: The KEA KIT simplifies your gear management with its modular compartments organised into the pillars of outdoor survival. Both kits feature extensive internal organisation and water-resistant zippers to keep your gear safe and dry.
Customise on the go: Now built to suit any adventure, the KEA KIT GO features an expandable elastic hinge and magnetic buckle, allowing you to adjust your carry to suit the situation.
Prepare for an emergency: The larger and more versatile KEA KIT XL allows you to pack all the essential tools, gear and medical supplies for when you're on the road, at the campsite or as part of your at home emergency kit.
Pack to suit your adventure: The KEA KIT now offers the freedom for you to choose just the gear you need to pack your kit. The new separate gear packs & tools provide all the essentials such as medical supplies, gear repair, fire starting, their water filtration straw and ultralight flashlight.
Click here to preorder the Next-Gen KEA KIT.