Great Walks tests out Icebreaker's latest design, the men's ZoneKnit merino hoodie.
When it comes to merino wool outdoor products one brand comes to mind, Icebreaker. This iconic Kiwi label has been producing high quality merino garments for years and they never seem to rest on their laurels.
Their latest range is ZoneKnit which Icebreaker says delivers "targeted thermoregulation and comfort to areas that need it most. It features ventilation panels which provide breathability in just the right places to optimise freshness." Sounds pretty technical but what is a ZoneKnit garment like to try on?
Enter the Icrebreaker men's ZoneKnit merino hoodie. I love a hoodie. It's a go-anywhere garment and I had my last Icebreaker hoodie for years. The first thing I notice about the ZoneKint hoodie is the weight (990gm). It feels substantial but in a good way. And there's something very satisfying about putting on a weighty coat as you leave the warm comfort of your house to venture out into a frosty-cold day.
When it comes to keeping you warm this hoody means business. Zip it right up to the chin and even pull the well-constructed hood over your ears and you're warm as toast. This is the benefit of high quality merino wool that efficiently retains heat. Also I love the quilted insulated front panel and the deep pockets - plenty of room for storing gloves when you're not wearing them.
However the zipper a bit awkward to use. I'm not sure why you need two sliders as both have to be aligned to zip the jacket up and that hardly ever works the first time which means more time messing around before I leave the house.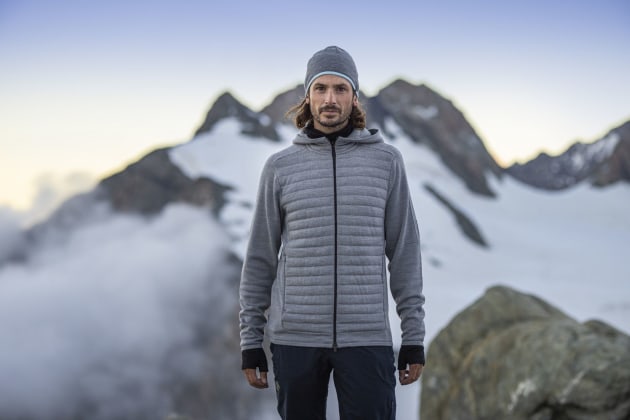 Still, once on the hoodie is the perfect product for my swift morning walks with my partner and dog even when I get a bit of a sweat up. It offers plenty of stretch and movement. I probably wouldn't have it on my list of multi-day hiking gear as it would take up a lot of room in a pack but for day or overnight bushwalking absolutely.
Now Icebreaker is a premium brand and the $450 price tag might turn off some people but this is a brand whose garments last years and the quality is always there. This isn't some cheap hoodie you get in a bargain bin. There's been a lot of time, effort and resources put into it to get it right and you can feel that every time you zip it up and take on the elements.
For more info click here.
Review: Brent McKean