Dan Slater puts another rain jacket to the test.
The MicroGravity must be one of the softest hard shells I've ever worn. In fact, its web page boasts that the three-layer AscentShell technology is "just as comfortable as a soft shell, with the performance of a hard shell".
Outdoor Research, along with most reputable brands, stopped using Durable Water Repellent (DWR) coatings with harmful long-chain (C8) PFCs a while ago. [N.B. Shorter chain (e.g. C6) coatings aren't as abrasion-resistant, and modern shells need to be re-proofed more often or they will begin to wet out.
Although the water won't penetrate the membrane, it can impede the vapour transfer from inside to outside.] Fortunately, the AscentShell's electrospun construction produces one of the most air permeable membranes on the market, a fact borne out in testing.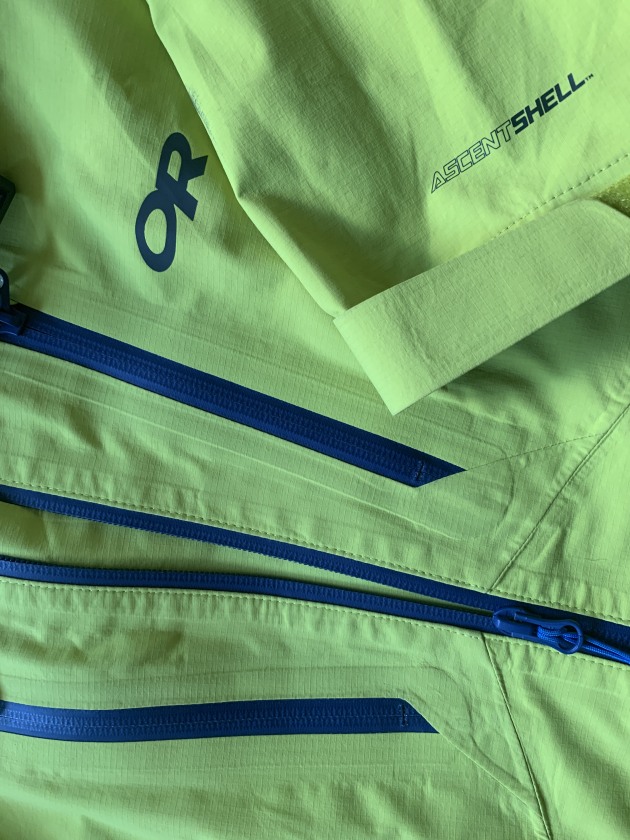 The large size supplied for testing was too baggy for me to review the fit or features such as the Dynamic Reach underarm panels properly, but the natural stretchiness of AscentShell, though slight, is a definite improvement on earlier, more static membranes. The polyester woven lining was a pleasure to feel against the skin, and the face fabric friendly to sensitive ears. There are two hand warmer pockets (one doubles as a stuff sack), and two Napoleon pockets with water resistant zips.
The hood adjustment isn't the most comprehensive I've tried, but it did fit nicely over my climbing helmet.
Summary: This is a very good waterproof/breathable jacket, soft and light (but not too light) at 414g, and is suitable for hiking, climbing or snowsports.
RRP: $449.95
For sales ring (02) 9417 5755 or email: sales@intertrek.com.au