With the down jacket turning 100 this year we had to review one of the latest incarnations of the humble puffer.
Enter The North Face's Hydrenalite Down Hoodie. Now the best way to test how good a puffer is is by walking in a cold and windy day and fortunately (or unfortunately depends how you look at it) this morning was a record cold and windy day in the southern NSW country town I live.
Most mornings I happily walk my son to school which is about 1500m from our house. However, today's gales were bringing tree branches down, blowing leaves into the air and basically causing all sorts of weather-related chaos.
But to school we went. And fortunately, the Hydrenalite Down Hoodie was up for the task. As soon as I stepped outside the house to face the elements and zipped the jacket up it got to work heating my body.
Down jackets keep you warm the same way goose down keeps geese warm. By trapping pockets of warm air close to the skin, keeping the warm air in and the cold air out. It's that simple.
The Hydrenalite's 550 fill goose down provided an excellent warmth to weight ratio, this basically means for its weight it does a great job heating up the body. And because it's down it squeezes 'down' to a small size so you can squash it in your pack when you don't need it and it won't lose its shape when you take it out.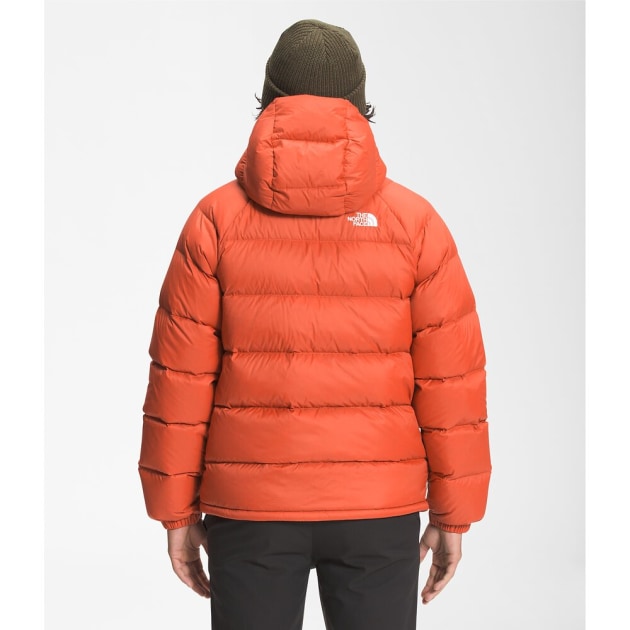 Part of the reason it stays in shape are the baffles - or compartments - that separate the down within the jacket. You see this on most modern puffers, but you can tell that there's been a lot of time and research into getting the baffles right in the Hydrenalite, after all its The North Face and they don't do things in halves.
TNF has signed up to the Responsible Down Standard (RDS) which is an internationally recognised certification showing that the down for the jacket was sourced ethically and the birds did not suffer pain or stress. Nice work.
The jacket has some water-resistant qualities. I wouldn't wear it in the pouring rain as it's not an outershell rain jacket, but you could get away with a light shower.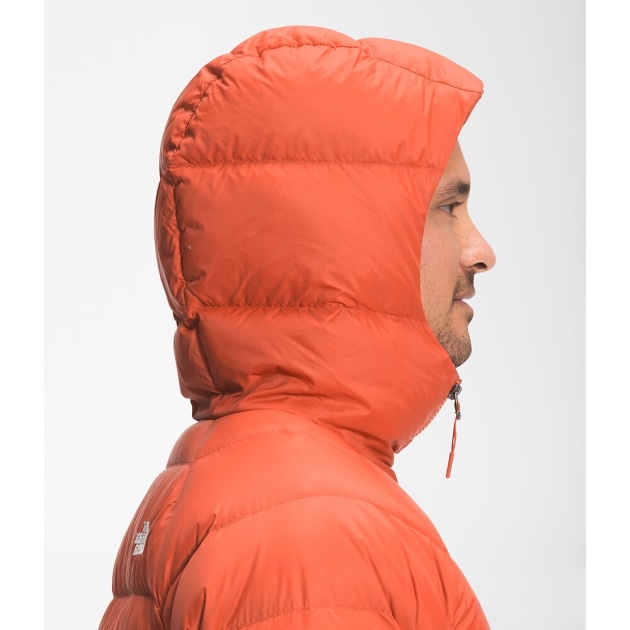 Another thing I like are the jacket's zippers. They're a little bit chunky and not finnicky. After all there's nothing worse than cold fingers struggling with a zipper! Plus, the hood is a good shape. Some hoods are an after-thought in a jacket's design but not this one. The oval hoddie is baffled into three parts which means it keep its shape and does what it's meant to do when you pull it over your ears.
At $400 this isn't a cheap jacket but for the money you're getting a technically advanced piece of outdoor kit that can be warn in most outdoor settings, to the pub or even a blowy gusty walk to school.