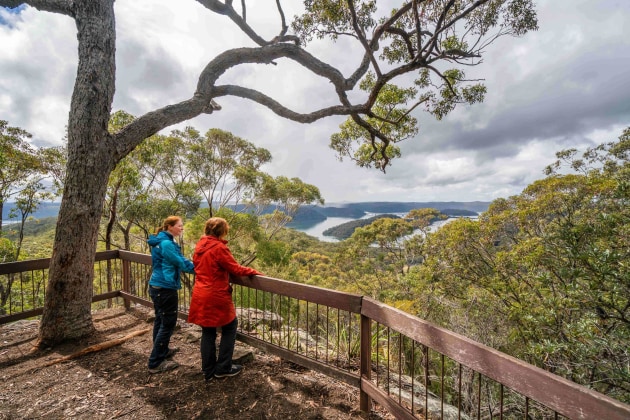 Muogamarra Nature Reserve, a hidden wildflower paradise of rare and beautiful native flowers located just north of Sydney near Cowan, will open its gates to the public for six weeks only this August and September – for the first time since 2019.

Each year, the 2,500 hectare nature reserve transforms into a stunning display of colour when many of its glorious collection of more than 900 species of native plants come into bloom.
The reserve is usually only open to the public for just six weeks each year to protect its significant Aboriginal heritage and fragile ecosystem, however it has remained closed for the last couple of years due to the Covid pandemic.
NSW National Parks and Wildlife Service (NPWS) is encouraging nature lovers to get in early and book a tour of the popular reserve to ensure they don't miss out on glimpsing this unique place with friends or family.
Visitors can choose to explore different areas of the reserve with four guided tours on offer this year, all led by experienced NPWS volunteers.
Those who wish to take it at their own pace can also enjoy the spectacular views on a bookable self-guided walk of the reserve on any Sunday during its six-week open season.
Walking tracks around the nature reserve offer stunning views of the Hawkesbury River and Berowra Creek, as well as expansive views of Bar, Milson and Spectacle islands. Visitors can also see Aboriginal rock engravings, colonial artefacts, convict-built roads and scenic rainforest.
Muogamarra Nature Reserve will be open between Saturday 13 August to Sunday 18 September 2022. Visitors must book either a guided or self-guided tour to explore the amazing reserve.
Click here for more info.