Walk the Ikara-Flinders Ranges, at Australia's most accessible outback destination – Arkaba - with over 60,000 acres to explore.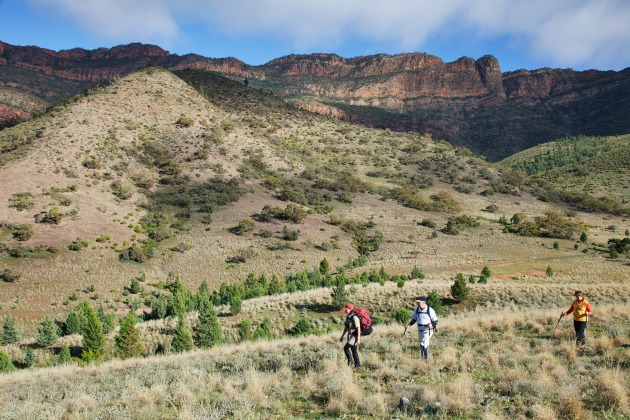 The Arkaba Walk is an exclusive opportunity to brave the wilds of the Ikara-Flinders Ranges and Wilpena Pound by foot, over four nights and five days, disconnecting from the everyday and re-wilding on this private 60-000-acre wildlife conservancy.
One of the Great Walks of Australia, experience the sights, sounds, scale and space of outback Australia in a style that is exclusive and authentic.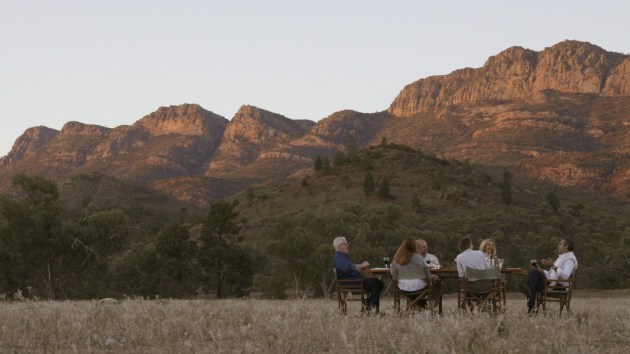 They bring together a team of skilled, passionate field guides to host your walking adventure, and pair the experience with a few key creature comforts for an immersive bush experience to remember.
Sleep under the stars in signature swags at two exclusive bush camps. Combined with a night pre and post walk at the more luxurious Arkaba Homestead dating back to 1856, a classic Flinders Ranges building, with thick stone walls and deep shady verandahs.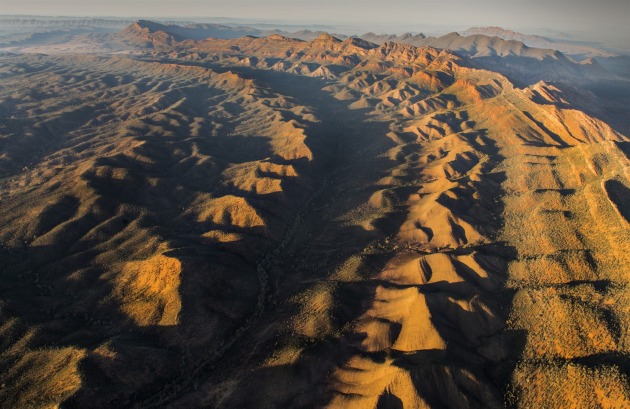 Arkaba offers some of Australia's most spectacular outback scenery. Experience a breathtakingly-beautiful wilderness region and its prolific wildlife and birdlife: emus, kangaroos, the rare yellow-footed wallaby and western quoll, echidnas, dingos, parrots, galahs, a variety of kites, eagles and falcons, and much more.
See and hear the results of active conservation and witness an environment in recovery.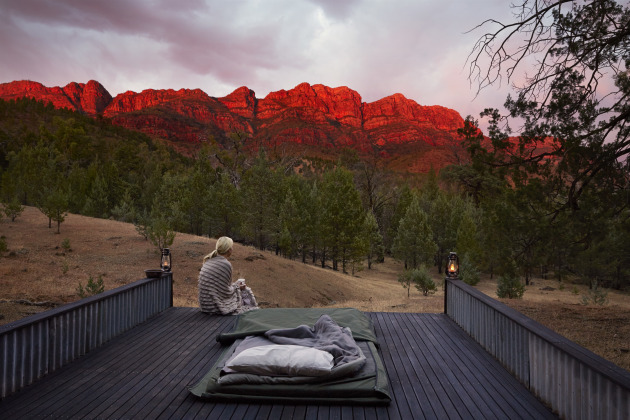 What's Included
Hosted experience with expert field guides
Small walking group, with a maximum of ten walkers
Accommodation combining signature swag bush camps, and a stay at historic, Arkaba Homestead, a Luxury Lodges of Australia property
Bush camp bathrooms including showers overlooking the ranges and composting toilets
Fully inclusive experience. We take care of all of the fine details including starlit dinners best enjoyed with a glass of the local vintage under a starry outback sky
Need to know
The Arkaba Walk runs from March to October. With a limited number of walking spots each year, reserve your position to experience the quintessentially Australian beauty of the Ikara-Flinders Ranges. Web: arkabawalk.com Email: arkabawalk@wildbushluxury.com Tel: 1300 997 321 / 02 9030 6312